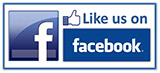 <!- ** MAIN BODY ** -->

Welcome to the Sayreville Police Auxiliary.



2017 RECRUITMENT DRIVE! Click to apply
The Sayreville Police Auxiliary is a 100% volunteer organization made up of men and women who want to serve their community. We train throughout the year with patrol and have several details such as church crossings, parades, festivals, fairs and fireworks which require our coverage. Members must volunteer a minimum of 36 hours per quarter (144 hours per year) in borough events.
POLICE EMERGENCY DIAL: 9-1-1
Non-Emergency: (732) 525-5458


---





Copyright © 2016, Sayreville Police Auxiliary
All Rights Reserved.



Site Designed by: Capt. E. Smith, Sayreville Police Auxiliary